1. Setting up a repeat schedule
If you have regular income/expenses, you can let Money Manager automatically record by setting this feature.
To record repeat transactions, you can find the repeat button on the Date field and select 'Repeat'.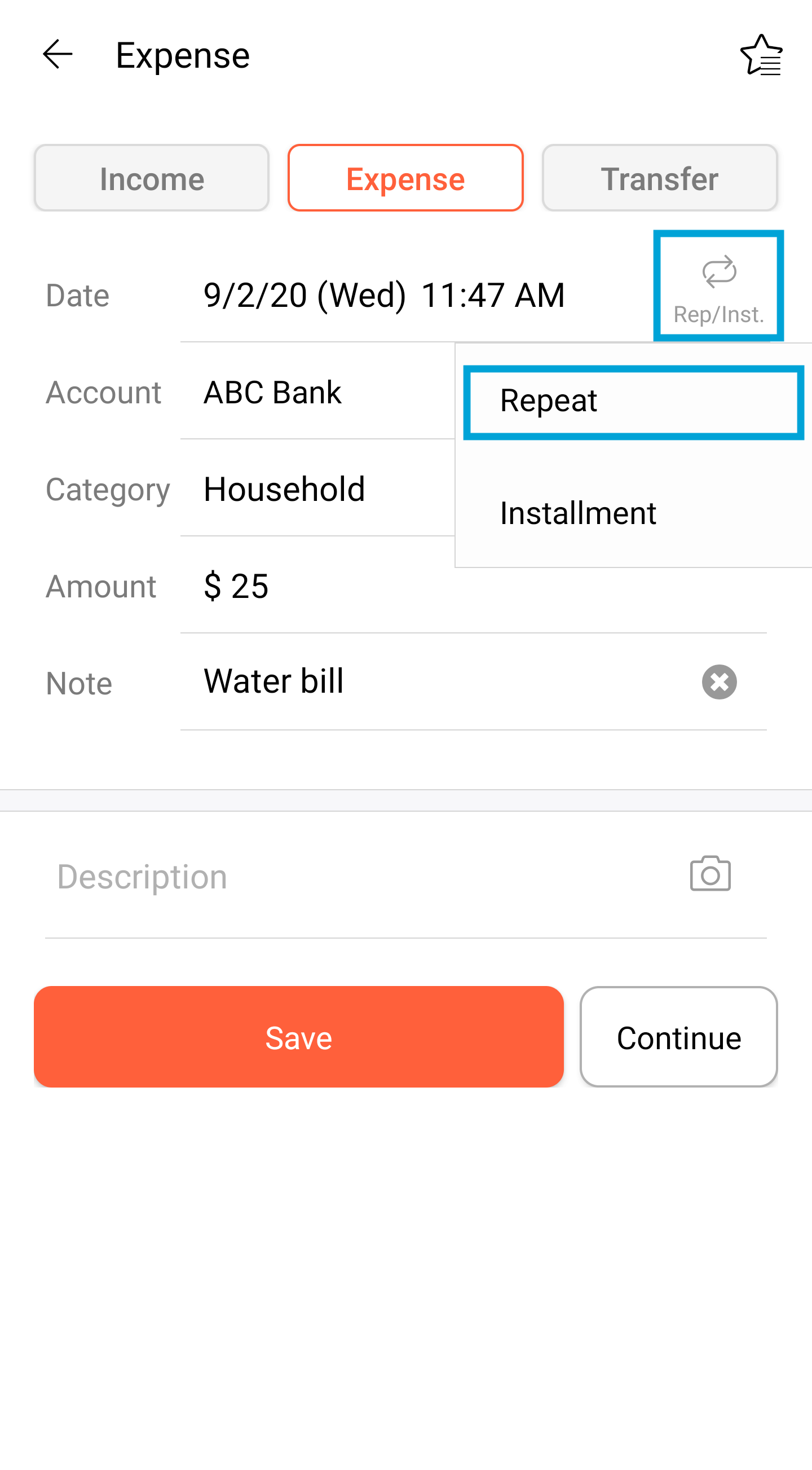 Choose the frequency of the payment, check out the message, and save it.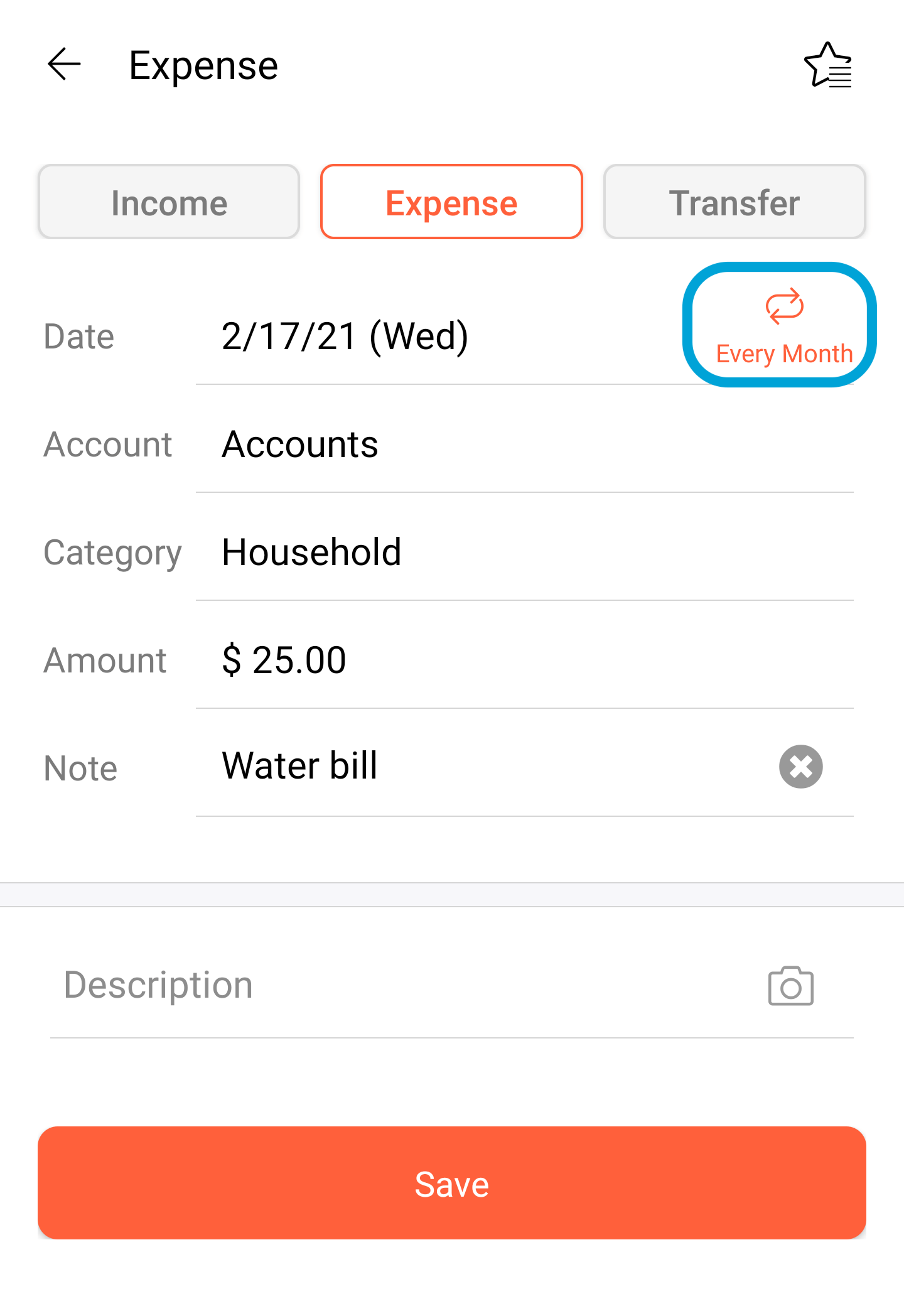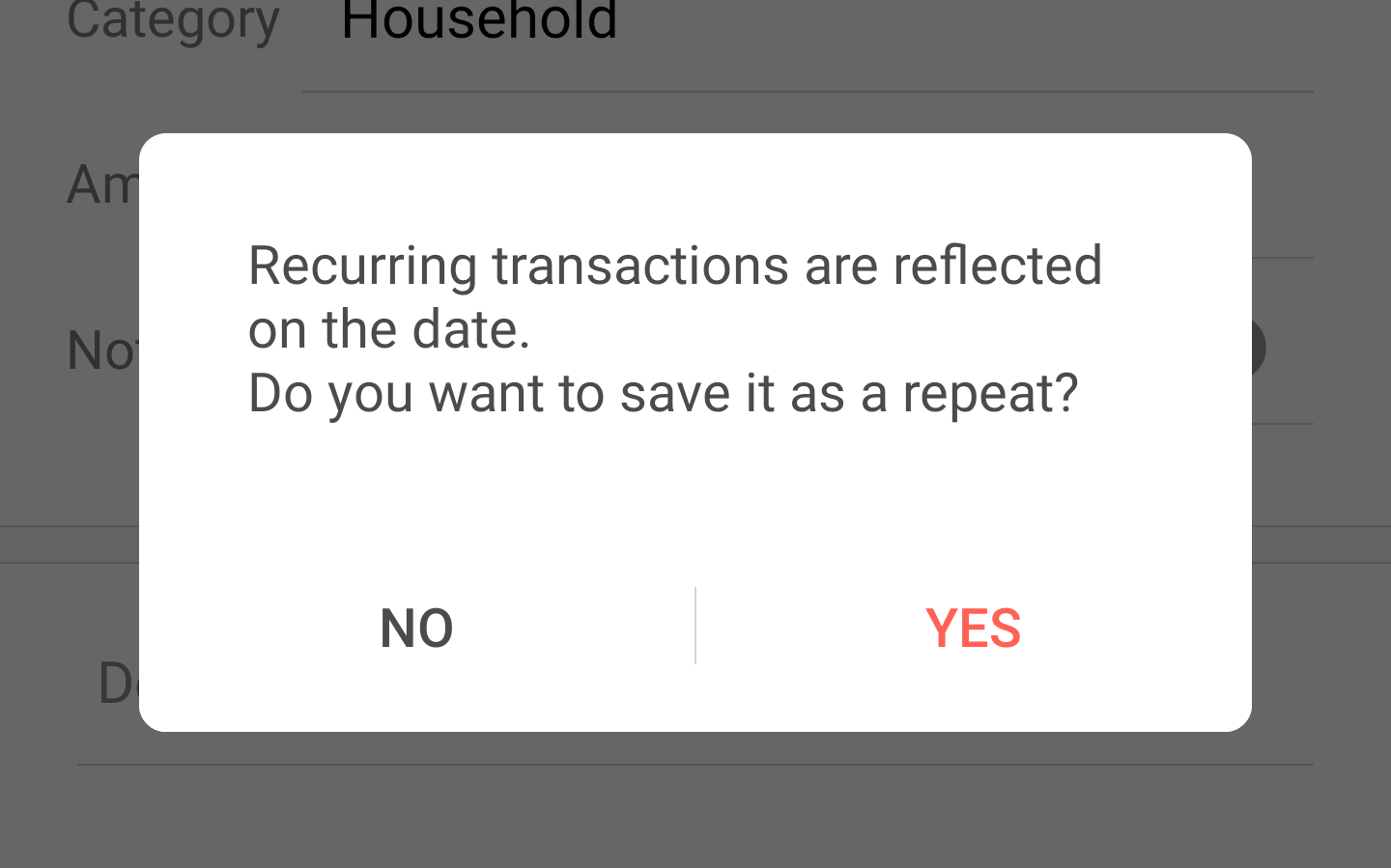 For example, you want to set up the "Monthly" repeat schedule for Household by Bank accounts,
the entry will be like the below.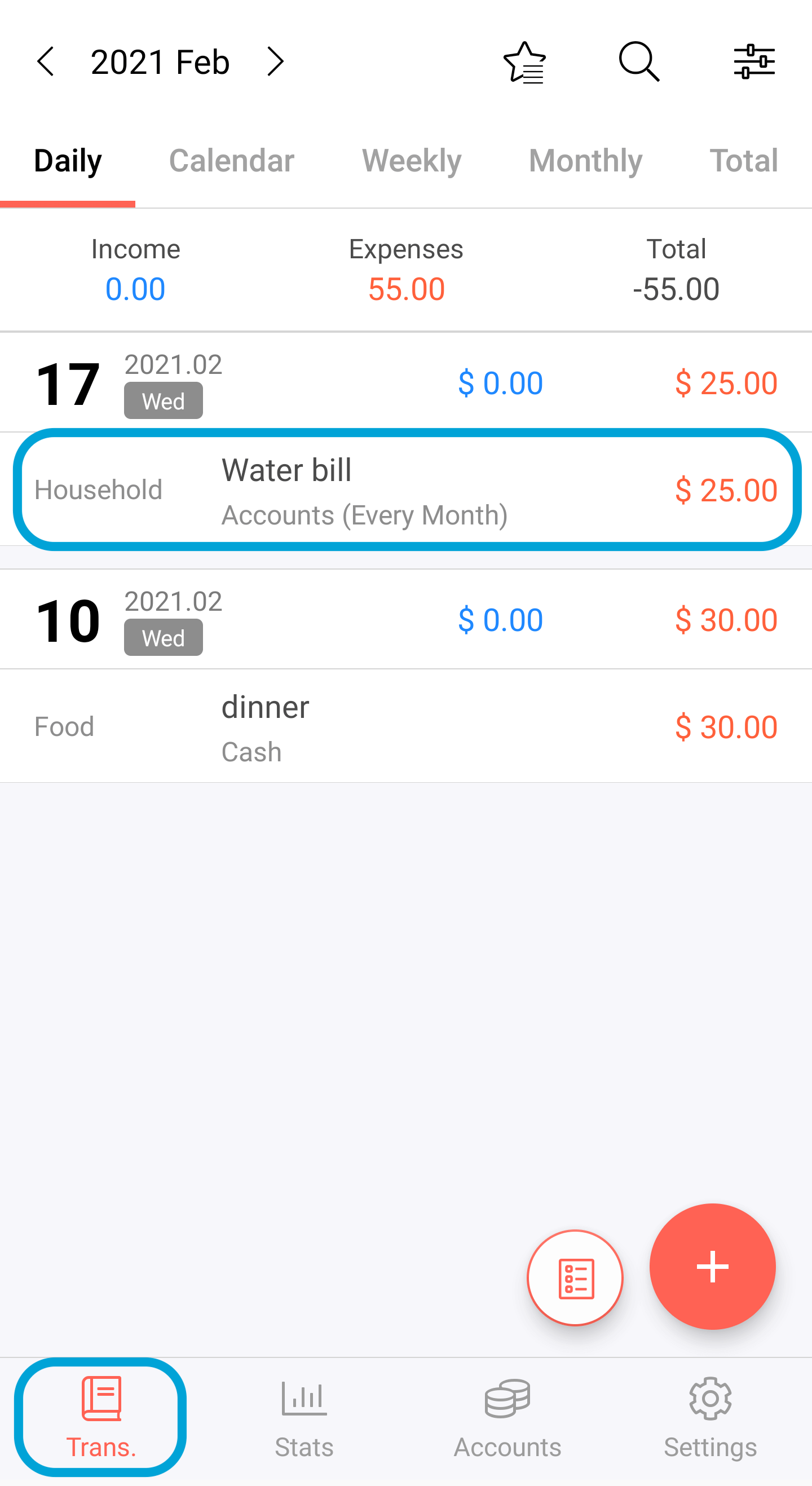 ※ Note ※
・ The repeat payment is reflected only on that date. It does not appear in advance.
In order words, if you set a repeat 25th every month.
It will be shown on the date of 25th, but it is not displayed on the 5th of Mar.
When it becomes the 25th of Mar, the transaction is shown in the Trans tab.
・ You can change the setting of the reflection date to "On the first day of every month" so that you can check the record earlier.
More > Configuration > Repeat Setting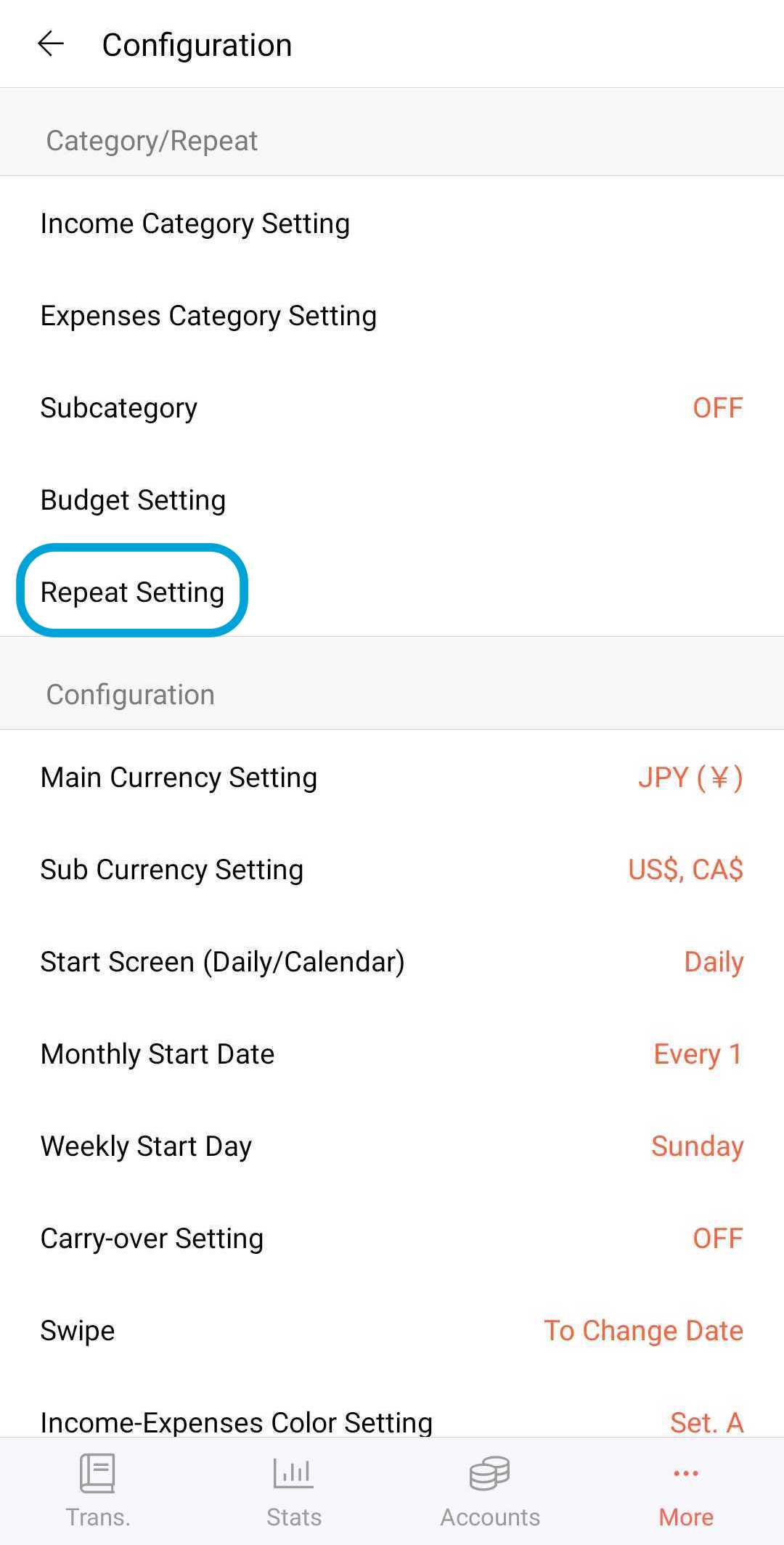 You can choose when to appear on the schedule either "on the date" or "on the first day of the month"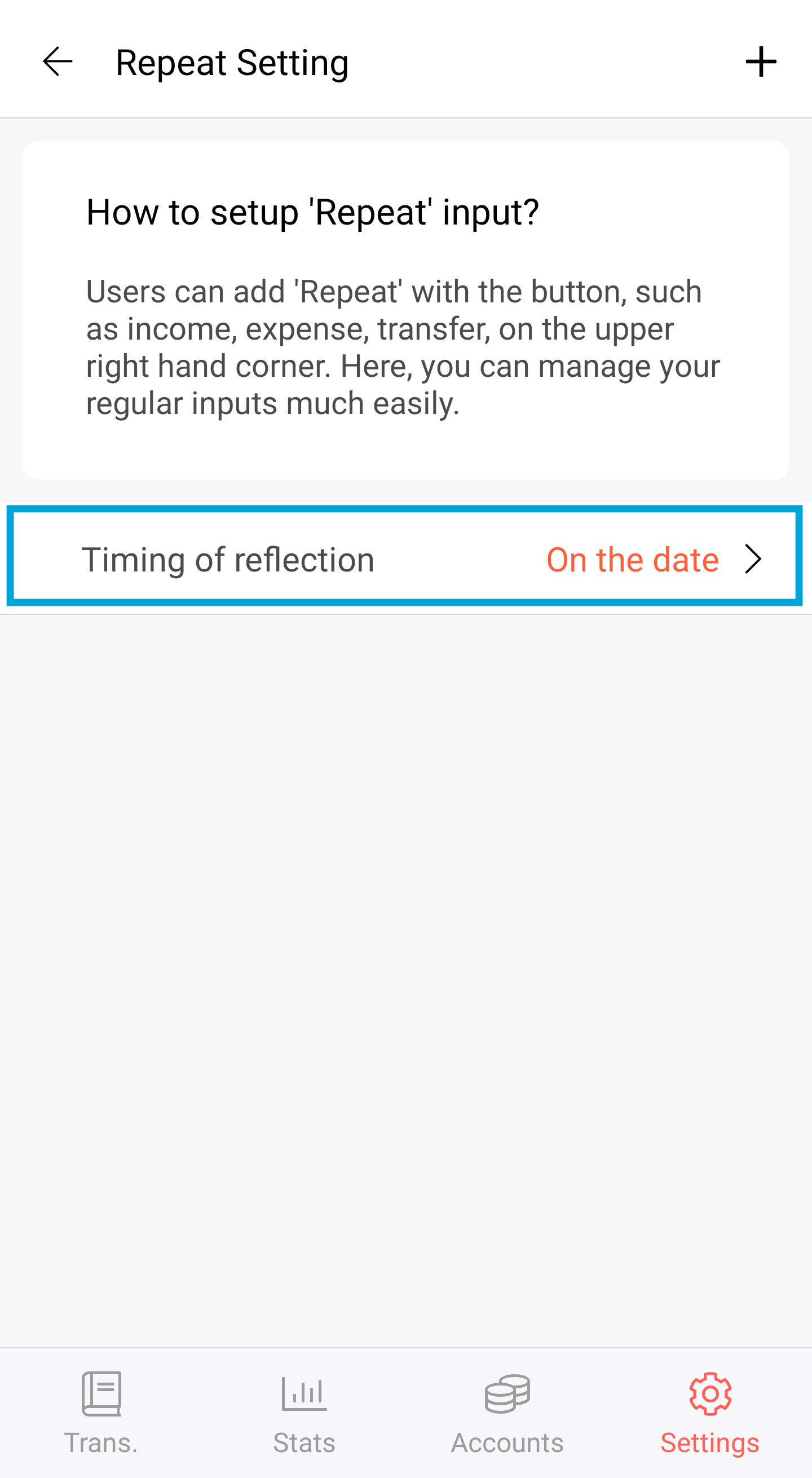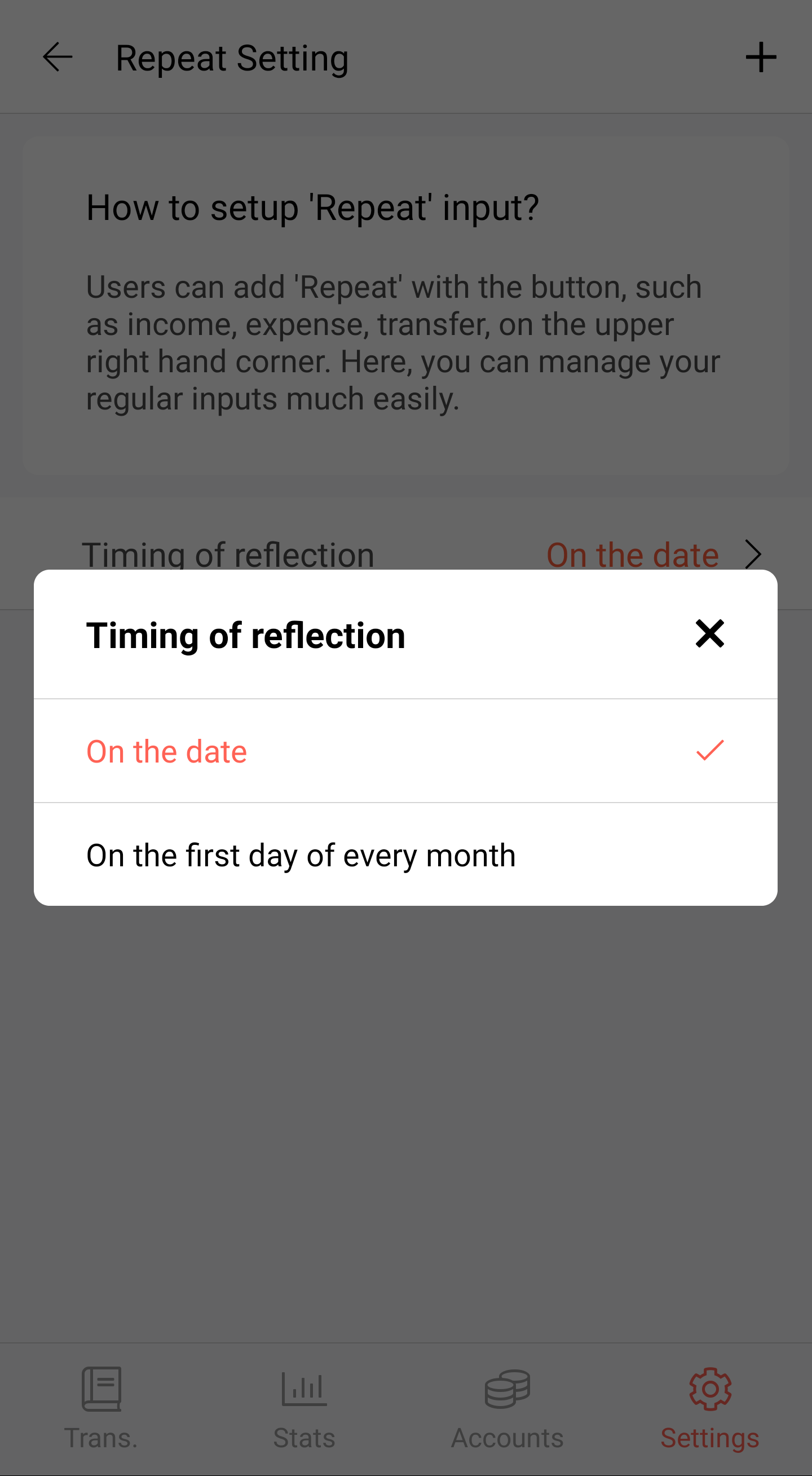 You can review the repeat transaction of the future at the top of the list,
it would be reflected on the scheduled day.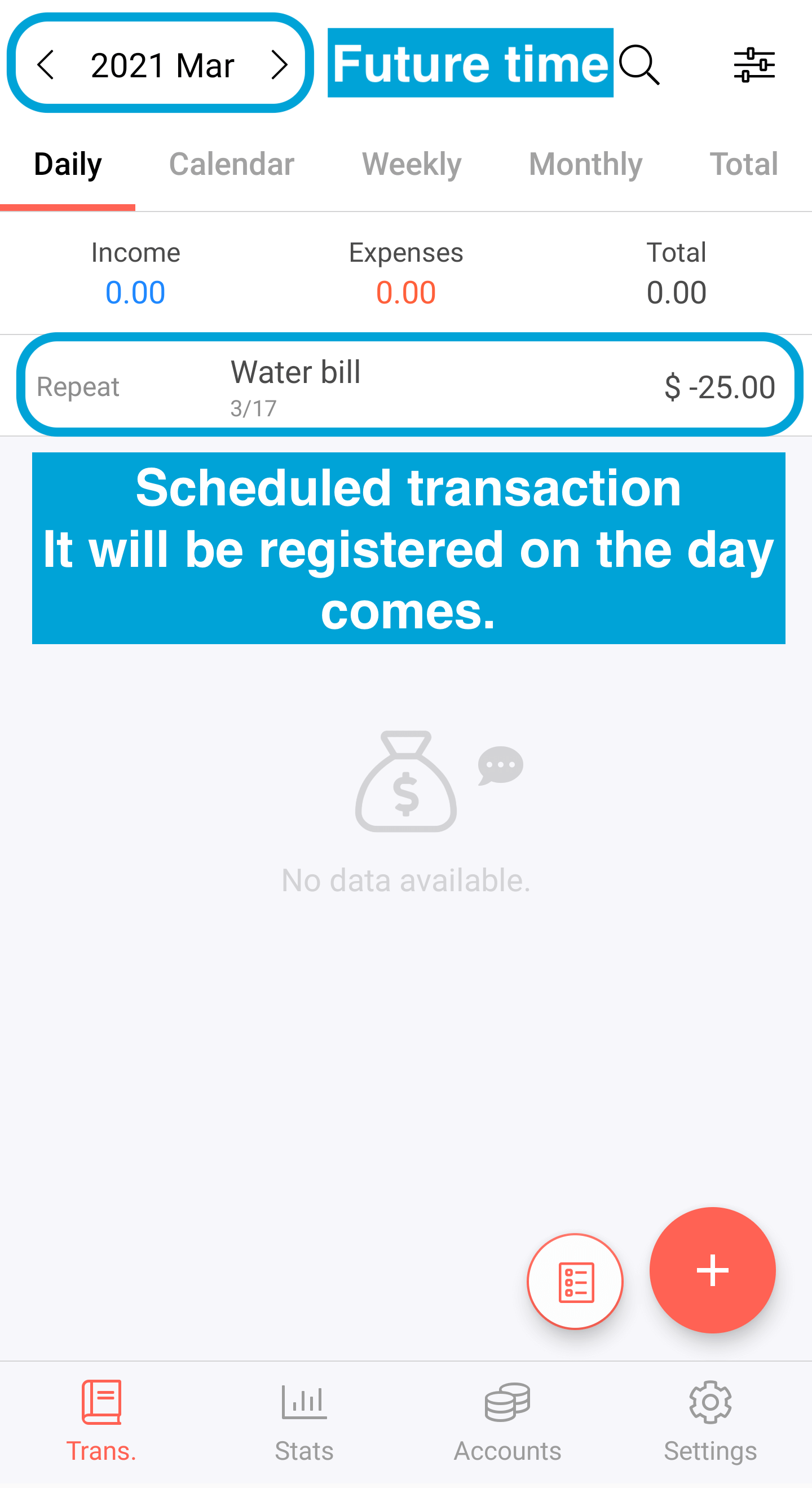 2. Setting up an installment
On the entry page, select the repeat(Rep/Inst.) button on the date field.
Choose installment, the page will move to select the number of months.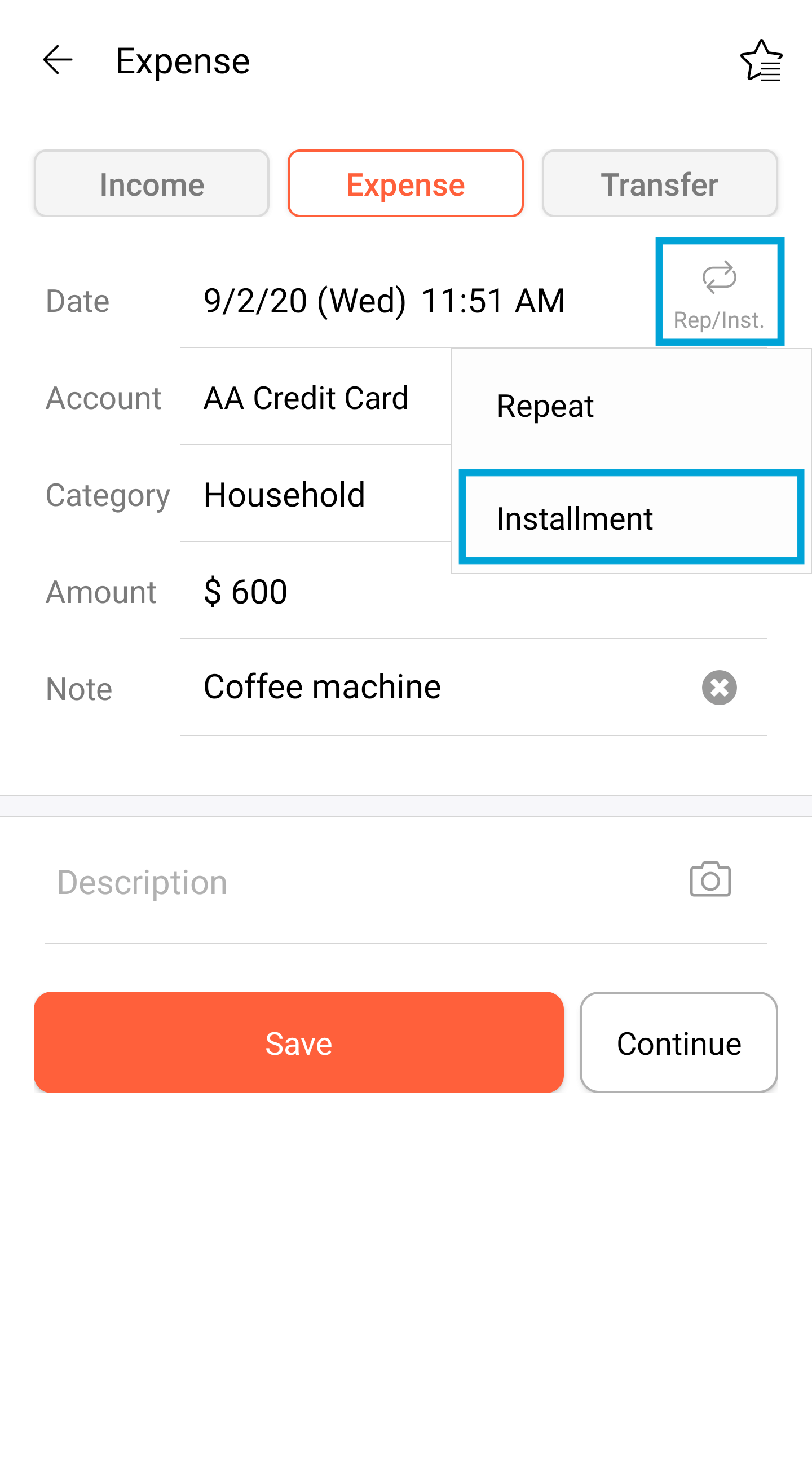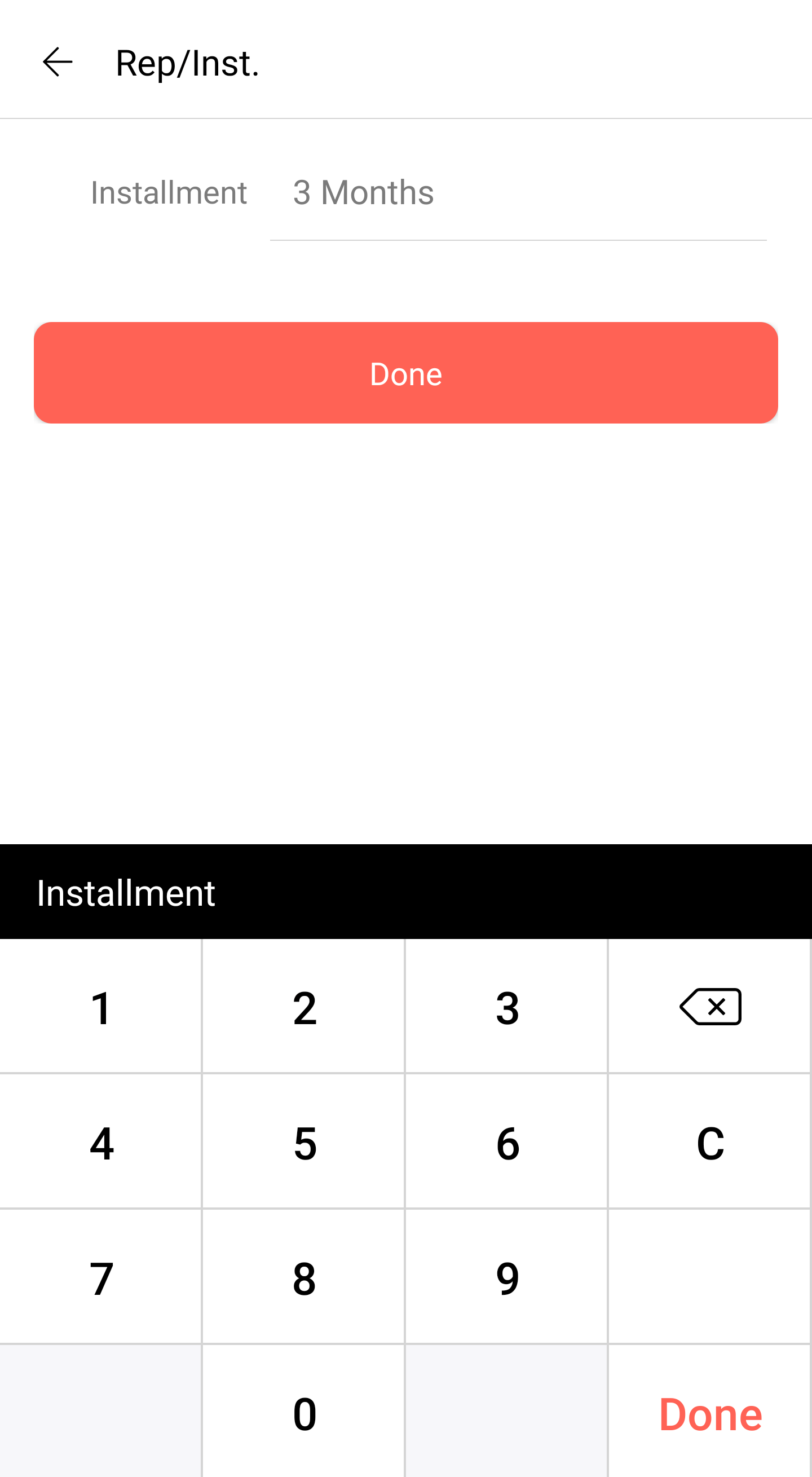 You can see how many times out of the entire number of the installment plan.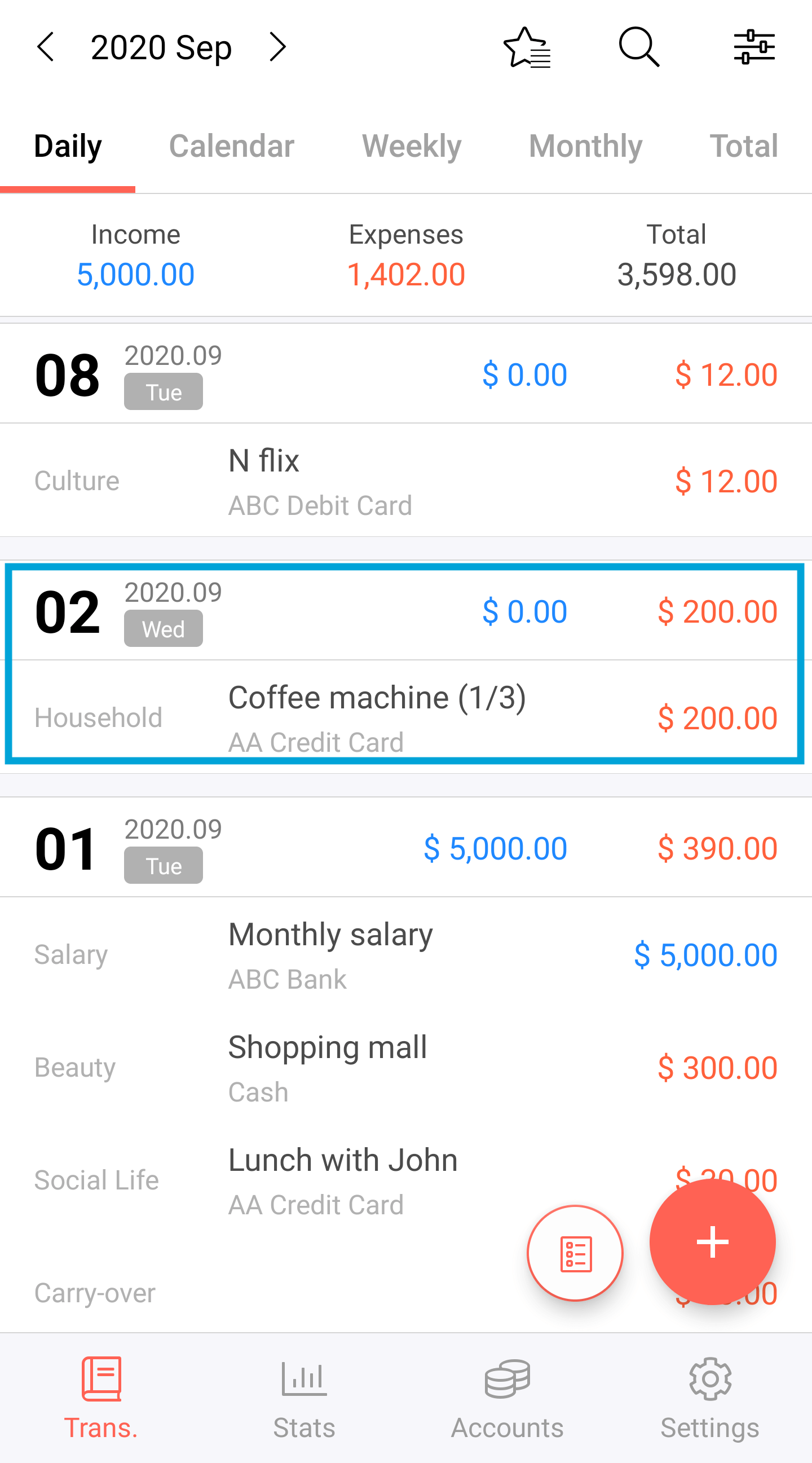 If you tab the transaction detail, you can check the remaining amount and total balance of the installment plan.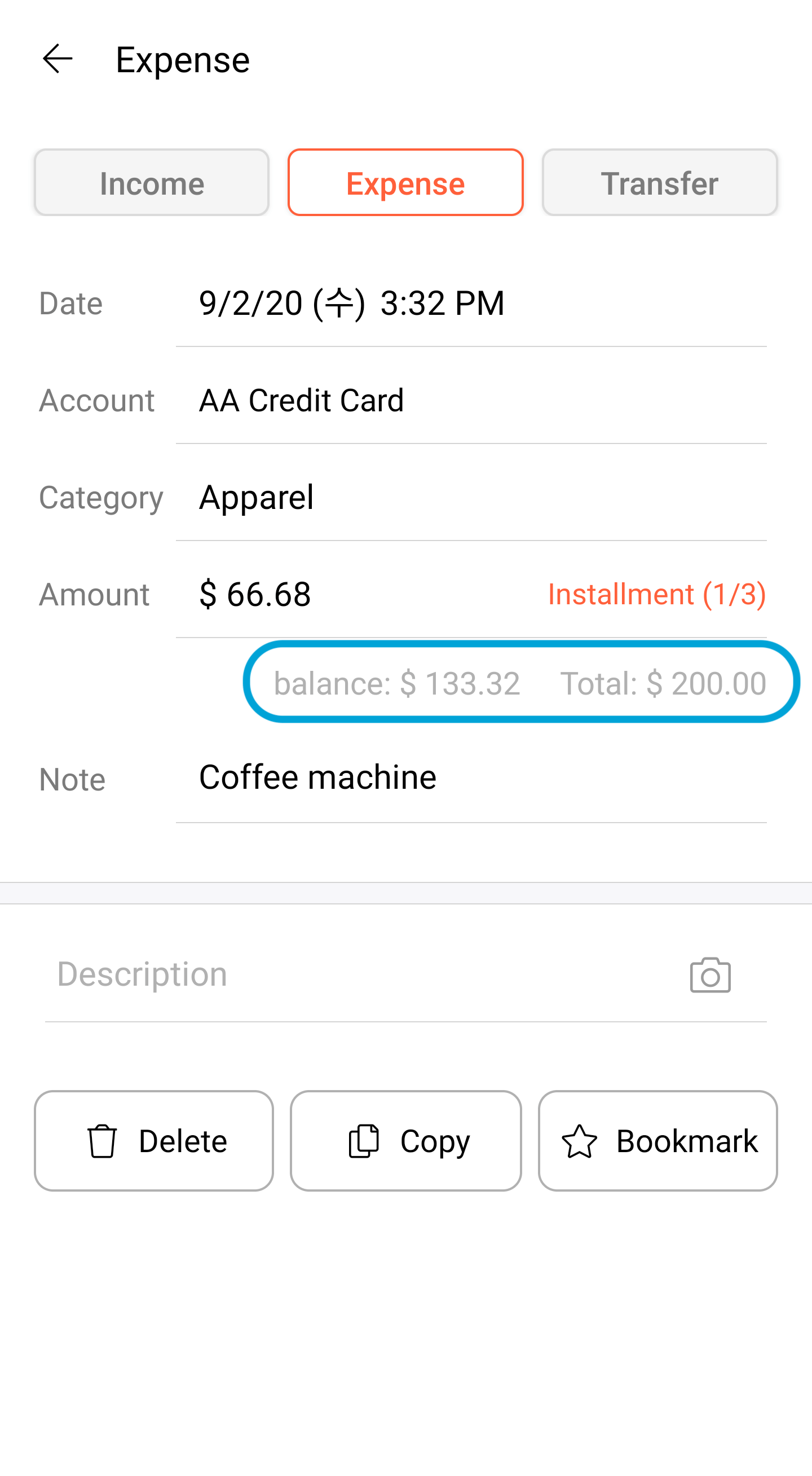 ※ Note ※
Money Manager employs the accrual accounting method.
When you start your installment plan of 3 months on $300 purchases on the 12th of Feb,
Money Manager indicates $100 each on every 12th of Feb, Mar, and Apr.
If your settlement date is on the 1st of every month, and the payment date is on the 17th,
your credit card bill incurred from the 1st of Jan to the 31st of Jan will be deducted from the billing account on the 17th of Feb.
Therefore, the installment plan would be commenced on the 12th of Feb. It will be included on the billing cycle between 1st of Feb and 28/29th of Feb.
So, the share of the installment plan in Feb would be billed on 17th of Mar.