Referring Money Manager to your family and friends and award our premium features.
You acquire points by recommending Money Manager to each of your friends which let you unlock premium features of Money Manager! *available only for free version users
On your mobile, please go to Settings > Recommend
You can earn points through either when your friend adds your code or you add their codes.
Each of these actions provides you one point.
There are premium features that can be unlocked as low as 1 point. Recommend Money Manager to your friend and try the premium features of our service for free!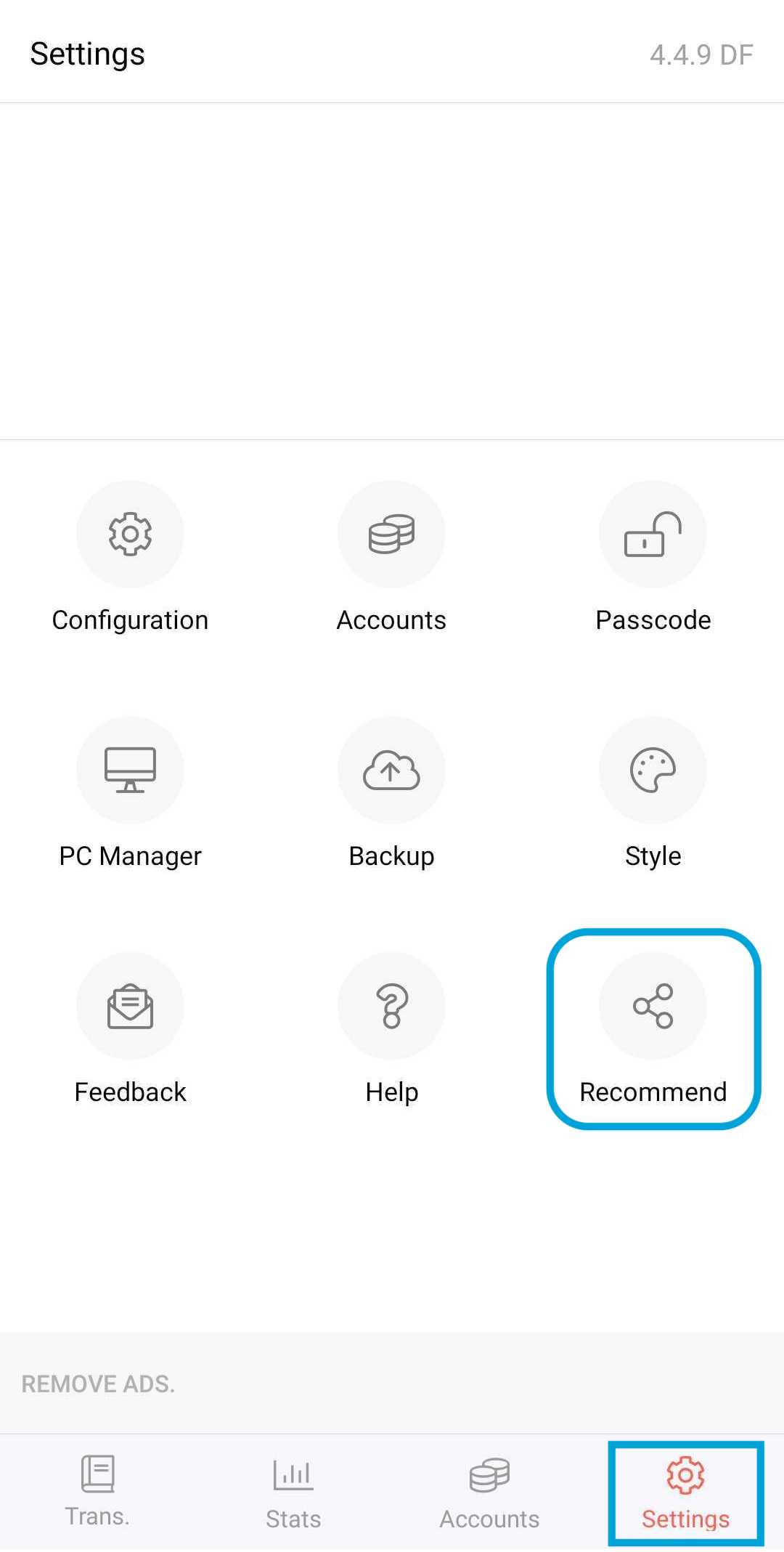 You can share codes by simply sending a message to others.
Settings > Recommend > Send Code to Messengers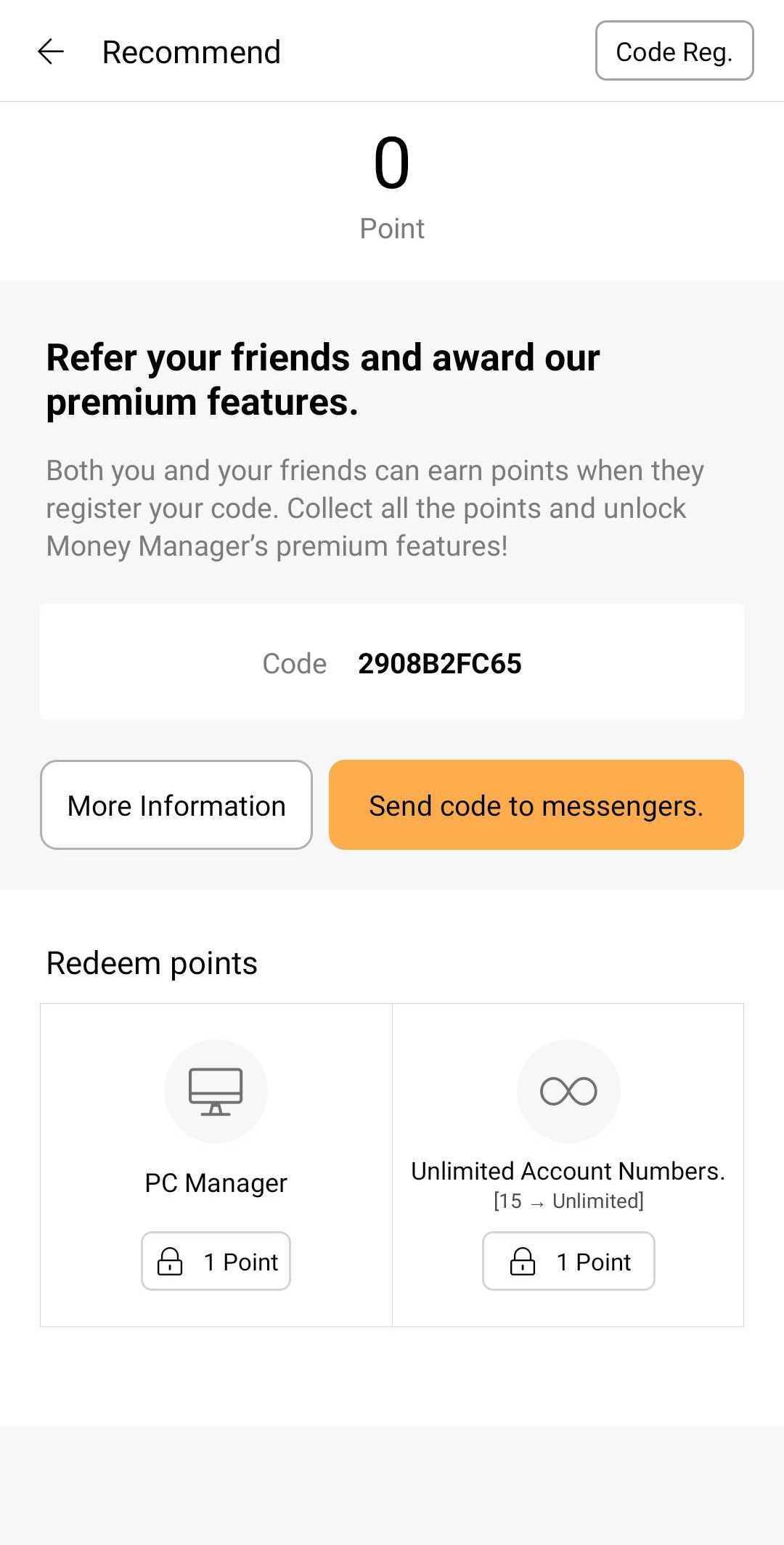 Here are our premium features you can get.
1) Unlimited Number of accounts
The free version of Money Manager can create up to 15 different Accounts. As getting one point, you can register an unlimited number of accounts.
2) PC Manager
Connect Money Manager to your PC.
You can add/edit/delete all the data just as you would do on your mobile device, as well as enabling more specific management by filtering and aligning functionalities.
However, please note that the PC Manager uses your mobile device as a server by directly accessing your application.
Therefore, it is essential for both your PC and the phone device are connected to the same WiFi network; Some wifi routers may be limited depending on their configuration.